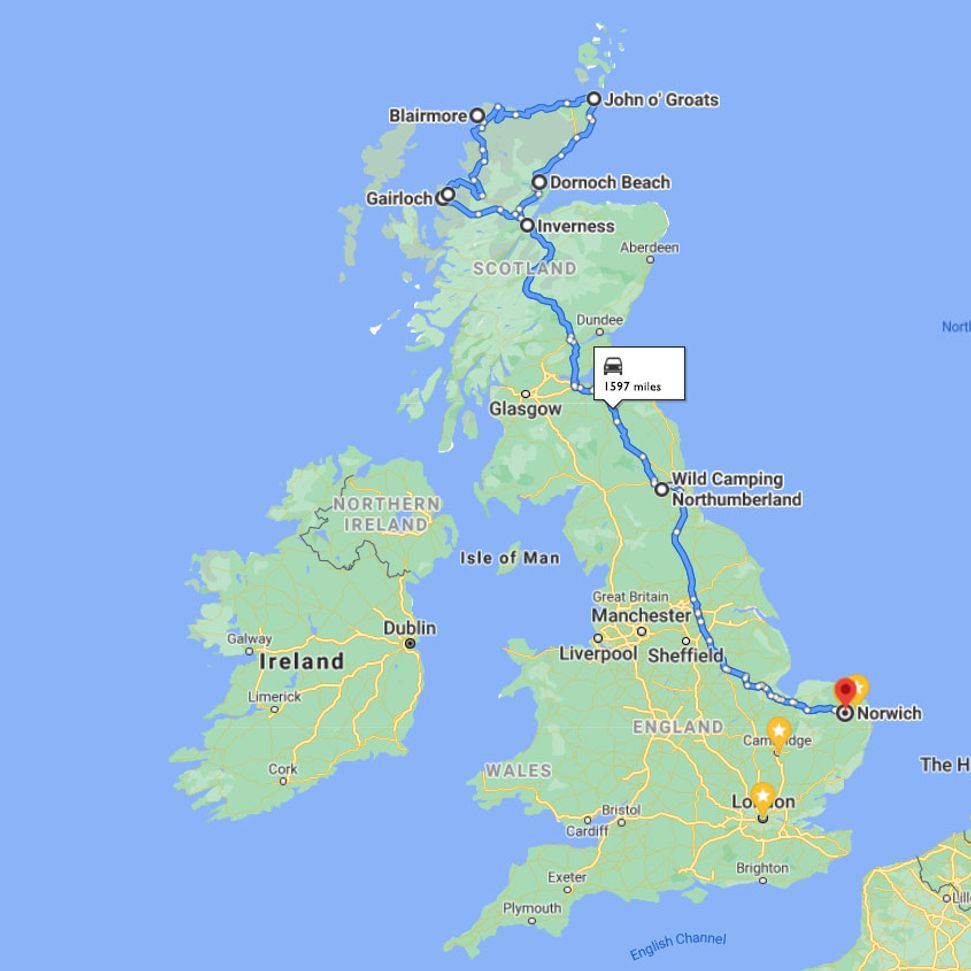 NC500 Trip 1 - 7 jul 2021
Hermit in the Highlands
It was a crazy idea. Where could I go to recoup and reflect on the last two intense but amazing months of Kickstarter and single release?  I hadn't been on a road trip since November 2019, thanks to COVID. How far could I drive?  John O'Groats, obviously. Then I heard about the NC500.
I bought a one-person tent, read up on wild camping and a few days after the secret beach gig,  took my faithful dog Cass up to the Highlands. 
Here are some moments from another memorable adventure - from the first bizarre, slightly scary but beautiful night sleeping on a beach on the east coast, to the west and the Middle Earth nooks we found.